WHAT'S a smsm?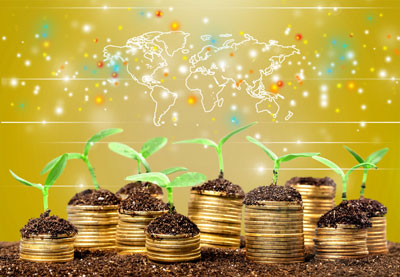 SBSM is an abbreviation for the Small Business Success Method. It was introduced by Clate Mask at Infusionsoft's ICON16. It is a complete formula for success for your business, provided that you can follow it accurately, and that is the trick.
Read the rest of this article on our blog.
---
GETTING WHAT YOU WANT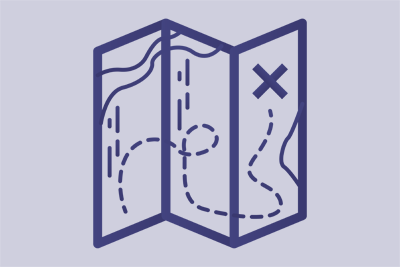 There are days when I just don't get anything done. I'm busy all day but at the end of the day I have nothing big to show for my effort.
Ever feel that way?
When those days pile up over the course of your life, time flies by as you drift along. One day you find yourself looking in the mirror of your life and wondering what happened. How did you get here and how can you stop drifting?
I was there about 6 months ago. Now, don't get me wrong, I've accomplished a lot in my life and have so much that I'm grateful for. But there I was, drifting when I least expected it.
I did a lot of soul searching and talked to a few people who I trusted to be both caring and honest, then I set out to stop drifting and figure out what I really wanted in my life.
During that process, I found a book that really has made a huge difference for me. The title caught my attention and the introduction sucked me in. The book is called, "Living Forward, A Proven Plan to Stop Drifting and Get the Life You Want," written by Michael Hyatt and Daniel Harkavy.
It's a step by step guide to the method they've used as coaches of hundreds.
Is this you? "We know we were meant for more, but it seems like the days are slipping by and we can't do anything about it. It shouldn't be like this. And it doesn't have to be."
This book is for every adult, regardless of age, job, lifestyle. I highly recommend it.
---
SQUAWKS FROM ZACK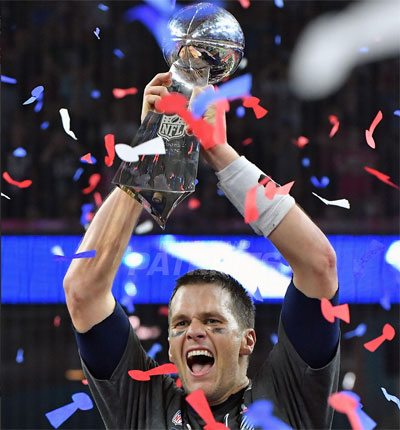 HELLO adoring fans! I have a question for you… what was the single most talked about thing in February? Other than me, of course! No, it wasn't President Trump's executive orders or cabinet confirmations. Nope it was Super Bowl LI (51 for those who can't read Roman numerals).
Well, I didn't actually see the game because Dom and Kerry went to a friend's house for the game and didn't even have the courtesy to leave the TV on… They know what a big football fan I am, especially for TB12 and the New England Patriots… I have a long memory and I'll get back at them when they least expect it… but I digress.
I did not see the game, but I have been paying attention to all the post game hoopla. The Pats actually got more hoopla then I do, as hard as that is to believe!. Did you know that the Falcons had a 99.5% chance of winning in the 3rd quarter when they were ahead by 25 points, but yet they lost! There has been a lot of speculation as to why, but only I, Zack, can give you the definitive answer.
No, Atlanta did not choke, and neither did Matt Ryan, nope… the Patriots won the game and took it away from another great team. How, you may ask? Well, that is why you have me and you are one of my adoring fans!
The reason why the Patriots won is not because they are a great team (they are) and not because they have the greatest quarterback to ever play in the NFL (they do).
It is because they believed in each other and believed that they could win even when they were down 25 points and no team ever came back from more than a 10 point deficit. They did not look at the stats or what had never been done before… the team, the family got together and never got bummed out and thought they couldn't do it… They just went to work and executed.
As great as I am, I recognize greatness and here are some quotes from great people that started floating around in my immense birdie brain:
"Whether You Think You Can or Can't, You're Right."– Henry Ford
"If you are going through hell, keep going." - Winston Churchill
"Never, never, never give up." - Winston Churchill
"I may be drunk, Miss, but in the morning I will be sober and you will still be ugly." - Winston Churchill
OOPS I probably should not have included that last one, but I love it… HEE HEE.
Anyway the message here is "It ain't over till it is over!" - Yogi Berra, which is why I NEVER give up trying to get more out-of-the-cage time and more Brazil nuts!
Hangin' out on my perch until next time.
Zack
---
JOOmla and infusionsoft
Manage your Joomla membership site by integrating it with Infusionsoft's automation using the power of JoomFuse or JoomFuse with JF Portal. Easily control your members' access to content, based on subscription, payment, calendar, or level. Demo JoomFuse here.
---
QUOTED
Vision without action is a daydream. Action without vision is a nightmare.
~ Japanese Proverb
---