Insights - 2016 October 04
THERE'S A NEW BUILDER IN TOWN
As of the October update of Infusionsoft, there will be a new default email builder for both broadcasts and campaigns. This new builder has been available for a while now but in a beta version. We've been using it since it became available, and it certainly has grown more and more capable over the months. But…

Read the rest of this article on our blog.
---
GOT A SPECIAL PLACE?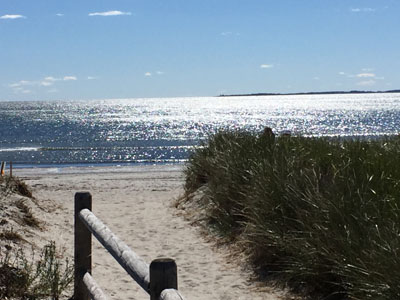 There's a beach in Maine that speaks to my soul. We recently returned from our late season getaway there and every time we go, I'm rejuvenated. Can you relate?
If your favorite kind of beach has a boardwalk and carney rides, you'll have to walk 4-5 miles to the other end of this special beach to get your fix. This end is for walking and sitting and swimming. And maybe finding a shell or piece of driftwood to bring back memories of the beach in the dead of January.
Children and dogs love it as do the nesting piping plovers. There's plenty of sand and space for all of us. Those plovers with their white and black necklaces and shy personalities head right for the waterline to find the best bits of dinner.
On one of my beach walks, there were hundreds and hundreds of plovers and sandpipers, eating and resting. The next day there wasn't a single one in sight. I guess they headed south overnight.
I could spend the rest of my days at that beach and never get tired of it. But I do recognize that the beach isn't for everyone. Some prefer the mountains, woodland trails, even cityscapes. What about you?
Where's the place that speaks to your soul? You know… the one that makes you sigh and smile every time you think of it.
---
WE'VE CHANGED THE RULES
JoomFuse has changed the rules of membership management. . . forever.
Now you can stop wasting time updating credit cards and managing your members subscriptions. Use JoomFuse with JF Portal to give your members the access and control you want them to have.
---
QUOTED
Set a goal of one step. Just take that one step and that will get you going.
- Mara Schiavocampo
---
THE SECRET TO SUCCESS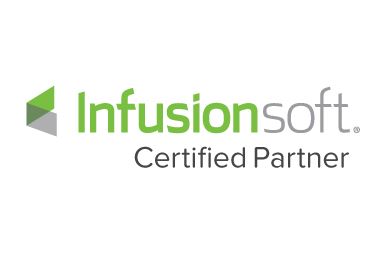 Today is an excellent day. It's Tuesday, October 4, 2016, the start of our annual face-to-face opportunity to say "Thank You!" in person to an amazing group of people who make collegiality a daily practice and who we are grateful to know.

There's more to this than a simple thank-you, though.

As long-time certified partners with Infusionsoft attending their annual partner conference, we count ourselves so fortunate to be part of an expanding global network of amazing, supportive, generous-hearted consultants.

It's not often in business that you find yourself the beneficiary of stellar competitors who are generously supportive and unstintingly sharing. Many of us have vastly overlapping skills but each one considers the other's success as important as their own. So, when a question is asked or a challenge presented, our competitors step up, and we reciprocate.

It's like being part of a living, breathing reference library.

Sometimes you're the book, sometimes you're the reader. This mindset is a win-win for everyone, each of us and all of our clients.

You know what I mean? Random act of kindness. For the greater good. What goes around, comes around. Pay it forward.

Think about it.