Insights - 2016 November 15
5 RESOURCES YOU NEED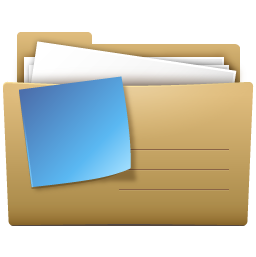 In the spirit of Thanksgiving which is right around the corner, I have 5 cool business resources I'm so thankful for that I really want to share them with you. Most I use all the time, and one is new to my arsenal, but all are amazingly useful.
Here goes…
Read the rest of this article on our blog.
---
SQUAWKS FROM ZACK
Use it again & make more
Hello again my adoring fans….I feel your love washing over me….more, more! I can never get enough of your adulation and I so deserve it. Well, enough about me — let's talk about re-purposing. Wait, did I just say "enough about me"… there is never enough about me, but we'll divert for a bit so I can impart my wisdom and awesomeness on you.
Have you ever thought of reusing what you have already created for another purpose to add another revenue stream? Like when I try to take a bath in my water dish. That's called 're-purposing', too.
This a great way to start a whole new line of business without a lot of work….and you know how much I hate work! Plus, it can be used to recoup the creation costs.
Dom and Kerry have a client who has spent a lot of time and money automating their manufacturers' rep business with newsletters, sales pipelines, email templates, event sign-ups, totally mobile friendly, etc. All using Infusionsoft. So they are now going to package the whole system up and sell it as a monthly subscription to other manufacturers' reps for the same manufacturer but in a different territory. Very clever of them…..create a new revenue stream that will not only offset their costs, but will give them some continuity revenue they can count on each month.
In another example, Kerry is coaching a client about selling his puppy training course additionally through dog breeders and paying them a commission. Now they have another distribution channel with little extra work. BTW - Kerry will take credit for this, but who do you think gave the idea to her? As my adoring fans, you better guess right!
Look around at your business and see what you are doing or what you know that you could repackage and resell….we all have something in our business that other businesses want. It is too bad I can't repackage and resell my sheer awesomeness, but alas, I am a one of a kind. Perhaps I could create a course in creating an adoring fan base by the force of your personality alone…..NAW, none of you are me.
Anyway, think about it….you've all had a large enough dose of my awesomeness, I'm going back to banging my toys.
Hanging out on my perch 'till next time,
Zack!
---
NEVER LOSE AN EMAIL
Automatically attach your emails to Infusionsoft contact records.
The campaign and broadcast emails you send from Infusionsoft are automatically archived on your contact records. But do you then use personal emails to follow up, answer questions, and close deals? If so, then you need emailAttacher to continue archiving those emails on the contact records.
---
QUOTED
Engineer tiny moments of surprise in your day. Try smiling at a stranger.
-LeeAnn Renninger
---
WHAT ARE YOU THANKFUL FOR?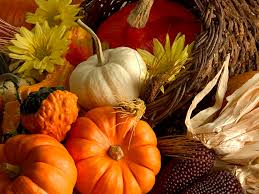 Thanksgiving is a holiday for celebrating family and friends, and for giving thanks for the good things in life. Some people are comfortable expressing gratitude year-round, but if you find you only think about being thankful during Thanksgiving, read on for some things to consider.
It's good for you.
Feeling and expressing appreciation can boost your physical, mental, and emotional health. Simply saying "thank you" more often can make both you and the recipient happier.
It's not just about the things.
Material things aren't the only things you should be grateful for. Think of qualities of the people who surround you and who make your life richer: thoughtfulness, kindness, compassion, humor, responsibility, loyalty, friendship, honesty, patience, wisdom, and tolerance, to name a few.
There's nothing wrong with being thankful for material things, particularly those things that make our lives easier, and help keep us safe and healthy. Just think where we might be without modern medicine or modern plumbing, and how much easier it is to have access to information and others with computers and cell phones.
There are many reasons to be thankful.
Even without modern conveniences, it's enough to be thankful to be living on a planet that provides us with everything we need to survive—water, air, plants—as well as marvels like vast oceans and beautiful mountain scenery.
Lastly, don't forget to be thankful for the things that make your heart sing: art, music, books, laughter, your favorite ice cream, a pet's unconditional love, great memories, and hugs.
Have you started to make your own list? Post it somewhere you'll see it every day.