Insights - 2017 January 10
TAXES DOWN, REVENUE UP!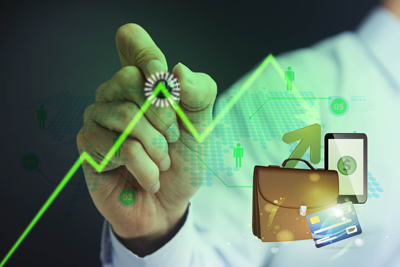 Well, it is only a few days until we inaugurate Donald Trump as the 45th President of the United States. I don't know where you stand, but I think that it going to be great having Mr. Trump as our President. Only time will tell. But let's not waste it!
Read the rest of this article on our blog.
---
HAS S.A.D. GOT YOU DOWN?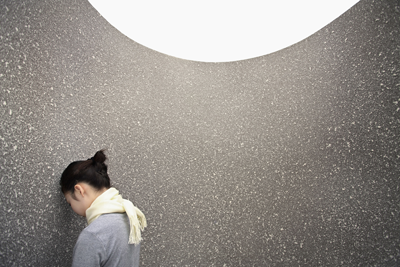 When the weather is colder and the holidays are over, getting out of bed in the morning gets harder and harder. Here are 5 engaging resources to help beat the winter doldrums (aka Seasonal Affective Disorder) before they beat you.
You can combat the winter doldrums from all sides - light, sleep, food, exercise, music, getting outside your winter routine. Feeding your body, physically and emotionally, can make a heart-warming, depression-lifting difference.
---
SQUAWKS FROM ZACK
Welcome adoring fans to another episode in the great diatribes of me, Zack (who else?). It is now a new year, 2017, at least to you humans. I can't be bothered with such trivialities. Anyway, many of you look at this as a time for renewal, reflection, re-dedication, restarting, re-design, reinvention and rejuvenation (I, of course do not need any of that, as I am supremely awesome just the way I am). But for those who need it, let's dig in a little.
While you can do any or all of those 're' things anytime at any moment, the turning of the year seems to focus you humans in that direction. So, it does not matter if you had the best year ever or the worst year ever last year, you have a fresh slate to make 2017 different and better.
If you had your best year, make this one better than last year…The quarterback for our own New England Patriots, Tom Brady (TB12) has had a phenomenal year, as he did last year (and the year before that he won the Super Bowl). But what does Tom do? He works hard to make the next year even better than the before. Bet you didn't know I was a football fan? I am such a complex bird! Anyway, there are some words of wisdom here.
If you had the worst year ever, then there is nowhere else to go but up. Sticking with the football theme….The Detroit Lions were for many years almost the laughing stock of the NFL and are now in first place in the NFC North. The same can happen to you.
So what am I really saying? GET PUMPED UP FOR 2017!
Work hard, innovate and dedicate yourself to being the best you you can be in all aspects of your life. Me? Well, while I'm already the best there is, I can still get better….Just like TB12, I'm the best there ever was, but I still want to get better….Ok, what I really want right now is another Brazil nut, but Dom put them where I can't reach them.
So here are some suggestions from my fertile brain to you…
Go to some event like GKIC SuperConference, or if you are an Infusionsoft user (even if you aren't) go to ICON (contact Dom for info on possible ticket discounts).
Go to some other seminar… get some new knowledge.
Find a mentor or add a new mentor.
Join a mastermind group.
Find an accountability partner (I am my own accountability partner, while Dom thinks otherwise, I am only accountable to me).
Get a coach or add a new couch… back to my hero TB12, how many coaches do you think he has? Answer: a lot more than one….and don't fall into the phony excuse that he has enough money to hire them and you don't…..that's defeatist and poverty mentality thinking! Be up in your thinking, not down!
I'll be here throughout the year giving of my immense stores of wisdom to do my part in helping you stay pumped up in 2017. Have I mentioned that I offer private consulting services? Well, I do, but I'm not cheap… for each 10 minute session, I charge 10 pounds of Brazil nuts.
As always, I am here for my adoring fans, just like you are here for me.
Hangin' out on my perch until next time.
Zack
---
STOP PUSHING THE ROPE
Revolutionize how you manage your business, with Infusionsoft. Clone yourself with automation. Manage your prospects, customers, sales, marketing, referrals better with the power of Infusionsoft. Click below for a free demo.
---
QUOTED
First comes thought; then organization of that thought, into ideas and plans; then transformation of those plans into reality. The beginning, as you will observe, is in your imagination.
- Napoleon Hill
---
MARTIN LUTHER KING DAY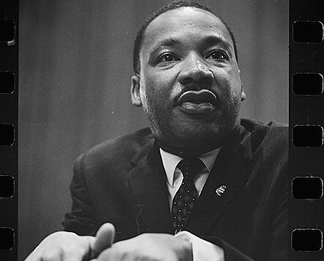 Martin Luther King Day is not only a chance to honor a great American, but to realize his dream of serving others. Did you know that when he was a boy, King wanted to be a fireman? We all have childhood dreams about different occupations which, for one reason or another, fall by the wayside before we become adults. But we have a chance to revisit some of those childhood aspirations by volunteering on the Martin Luther King, Jr. Day of Service!
King "had a dream"—many, in fact. One dream was that we could live in a community where hunger, homelessness, and poverty didn't exist, because we all helped each other out. Why not pursue one of your childhood dreams while serving others?
Did you always want to be a veterinarian? Or maybe a lion tamer? Your love for animals would be greatly appreciated at the local animal shelter. Never got around to going to med school? Volunteer at local hospitals, health clinics, or the Red Cross. Think you would you have made a great teacher? Find out by helping at your local schools or libraries. Is the world suffering because you were never a chef? Offer to work at a local soup kitchen, or teach a class on healthy cooking at a community center.
As you can see, occupations from newscaster to farmer could easily be "tried out" by volunteering. Websites like Volunteer Match can help you narrow down volunteer opportunities by interest as well as location. There are even some activities that can be done virtually, like writing jingles for organizations.
This MLK Day of Service, do what you can to make your old dreams, as well as those of others, come true.