Leverage your expertise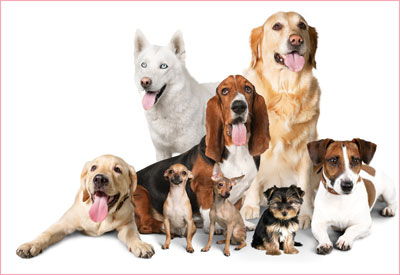 If you've been in business for any length of time, you and your company have developed some specialized expertise in your chosen business area. Some of it is likely proprietary but much of it you have no problem sharing. Or at least you should have no problem…
Read the rest of this article on our blog.
---
Honor thy mother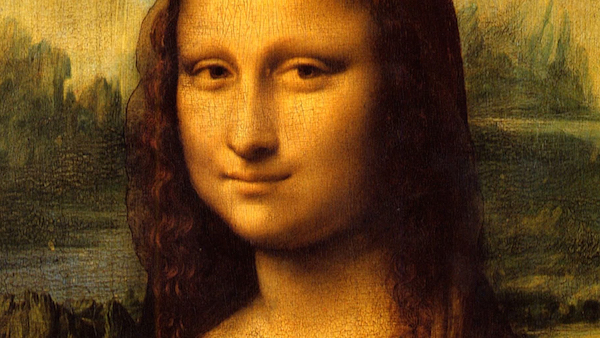 I've often thought that Mother's Day was more important to my brother and me than it was to our mother. Not that she wasn't appreciative of everything we did for her on 'her' day, she was.
I think she was really pragmatic about the holiday but not about being a mother - she took that very seriously right up to the day she died.
From the time we were young children we celebrated our mother in different ways over the years - sometimes brunch or dinner, sometimes flowers, always family and gifts. We always wanted her to know that she was incredibly important to us, the backbone of our family, and we made a special effort on Mother's Day.
Not every culture celebrates mothers on Mother's Day the way we do living in the U.S. so it's interesting to note how varied the traditions are.
In the U.K. 'Mothering Sunday' is celebrated on the fourth Sunday of Lent, although their modern day traditions of celebrating are much like in the U.S.
Flowers, especially carnations or chrysanthemums, are a popular tradition in countries like Japan and Australia.
In France, moms are feted, among other things, with gifts and short, original poems.
In Ethiopia, the celebration lasts for three days at the end of their rainy season, with families coming home for much feasting and dancing and singing.
How will you celebrate your mother on Mother's Day?
---
SQUAWKS FROM ZACK
Cinco de Mayo Quiz
Hola adoring fans! A little Spanish lingo and yes I am a multilingual bird… Come on, adoring fans would you expect anything less from The Zack? Really now.
Anyway, today I am going to start this written adventure into the catacombs of my exquisite mind with a quiz question…this is not optional and counts toward your final grade. Here it is:
Why do we celebrate Cinco de Mayo?
a) It is my birthday
b) It is Mexican Independence Day
c) It is Susie Speed's birthday
d) It's the 5th of May
e) a & c
f) c & d
g) h & i
h) All of the above
i) None of the above
Ok, who got it right? Which did you pick?
The correct answer is (f) it is Susie Speed's birthday which is on the 5th of May. No, it is NOT my birthday… if you guessed (a) I'll have to question how adoring of a fan you really are. I have told you before my birthday is Valentine's Day… appropriate, don't you think, because I'm so lovable?
Many people think that it is Mexican Independence Day. But no, that is September16th (didn't think that my enormous bird brain had room for that fact did you?). While the answer to the quiz as it is written is (f), in my sneaky little mind I left out… wait for it…"The date is observed to commemorate the Mexican Army's unlikely victory over French forces at the Battle of Puebla on May 5, 1862, under the leadership of General Ignacio Zaragoza."
I got that from Wikipedia… doing internet searches now that Dom has a new iPhone, because I no longer have to hunt and peck at the keyboard… I just say…"Hey Siri, what is the significance of Cinco de Mayo," and she just tells me. Too cool! Even I am impressed. Psst, don't tell Dom that I am using his Siri, he'll get jealous.
OK, OK, OK you're right, I did not waste my incredible writing talents just to give you a Cinco de Mayo quiz. So why did I bring it up? Shout it out if you know it. Smoke 'em if you got 'em. Anyone with the right answer gets promoted to my deluxe membership level, which costs twice as much for half the features… that is a discussion for another time.
The answer is… Use whatever you can in your marketing! And using less popular holidays is a great marketing strategy.
Send out Cinco de Mayo cards,
Run a Cinco de Mayo promotion
Have a Cinco de Mayo contest like I did with winners. (Those who got it right see below to find out how you collect your prize.)
Dom has a great program that creates crossword puzzles… create a Cinco de Mayo crossword puzzle.
You have got to start thinking outside of the cage. Here are a couple of websites that might help you find lesser known and straight up wacky holidays www.daysoftheyear.com or www.holidayinsights.com/moreholidays and there are more!
Make your marketing interesting and make it stand out from all the other mundane dumb marketing out there. Hey, you are hanging with me and that is truly not mundane… so don't disappoint me or doubt me on this!
Oh, I almost forgot, well I really didn't but wanted to say that… you adoring fans want the prize, don't you? Because I know you just want something of mine for your collection… Well sorry to disappoint you since it is always all about me, I decide to have a reverse prize… all those that got it wrong have to send me Brazil Nuts… do NOT try to cheat, you know who you are… I'll know.
Hangin' out on my perch until next time.
Zack
---
joomla + infusionsoft
Manage your Joomla membership site by integrating it with Infusionsoft's automation using the power of JoomFuse or JoomFuse with JF Portal. Easily control your members' access to content, based on subscription, payment, calendar, or level. Demo JoomFuse here.
---
QUOTED
If evolution really works, how come mothers only have two hands?
~Milton Berle
---