What's your identity?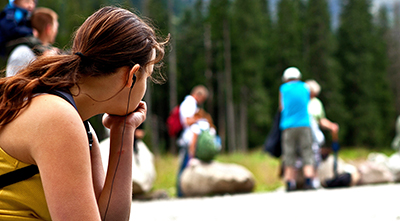 The terms brand and identity are often used interchangeably which causes confusion when businesses are trying to create relationships with their customers.
Your brand is what people see - colors, logos, tagline, etc. Your identity is who you are, at the heart of your business.
Read the rest of this article on our blog.
---
Works like magic!

Automagically Email Your Infusionsoft Contacts
When you update your blog or feed with FeedBolt, simply enter your blog URL, select an Infusionsoft Tag, and choose your template. FeedBolt takes care of the rest.
---
QUOTED
In a crowded marketplace, fitting in is a failure. In a busy marketplace, not standing out is the same as being invisible.
- Seth Godin
---
Why WE remember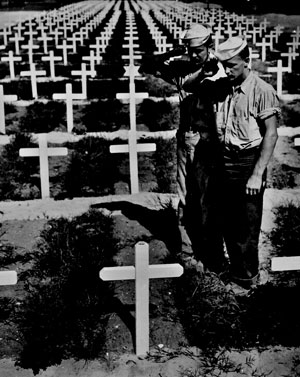 Memorial Day is the U.S. holiday when we remember and honor those who gave up their lives while serving in the military in service to our country. Although for many, it's more of a day for shopping the store sales and organizing the backyard barbecue.
Let's start the day with a moment of quiet contemplation and send a heartfelt thank-you to the soldiers, the men and women who made the ultimate sacrifice for our country and our freedom.
Then, at the barbecue, let's lift a glass and toast them and their families in gratitude.
(Photo caption: Standing in the grassy sod bordering row upon row of white crosses in an American cemetery, two dungaree-clad Coast Guardsmen pay silent homage to the memory of a fellow Coast Guardsman who lost his life in action in the Ryukyu Islands. Benrud, ca. 1945.)