What the 'api' is an api?

API is another one of those TLAs (Three Letter Acronyms) that we have grown to hate and it does not stand for Apple Pie International. It actually stands for Application Program Interface and one pretty good definition is:
Application Program Interface (API) is a set of…
Read the rest of this article on our blog.
---
Wherever you go...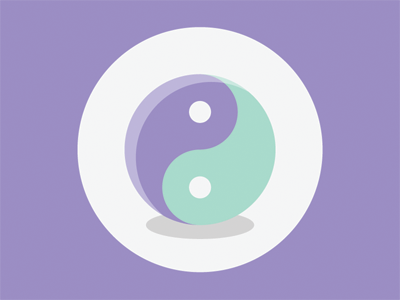 …there you are.
When you are anxious or worried, you aren't being mindful. This takes a toll on your mind and body, for life. Actively focusing your mind on the present moment is an act of kindness to yourself.
'Wherever you go, there you are' is a really excellent, classic book about mindfulness, or living in the moment (in your head) by Jon Kabat-Zinn, the founder of mindfulness-based stress reduction and a pillar in the global meditation community.
Mindfulness isn't about being spontaneous or not having plans. It's about being aware of your surroundings in a mindful way, at any given moment.
When I was a child and anxious or overwrought, my grandmother used to say "take a breath." What she was doing was pulling me back into the present moment so I could calm and get perspective. It sounds simplistic but it works.
I was so fortunate to learn about mindful meditation directly from Jon Kabat-Zinn, years ago when he created and facilitated his Stress Reduction program at the University of Massachusetts Medical School. Now there are programs based on his program, all over the world.
Check out the book or his website, or his original book "Full Catastrophe Living" for more information on bringing the gift of mindfulness into your daily life. It's a game-changer!
---
SQUAWKS FROM ZACK
Hello adoring fans, your long drought is finally over… I'm BACK. I can hear the collective sigh of relief from my fandom! I know you missed me, but if it will make you feel better, please feel free to let me know.
Anyway, today's words of awesome macaw wisdom are about Deck Time. What is Deck Time, you may be asking… before you freak out, I'll let my awesomeness explain it to you.
Deck Time is relax time, do nothing time, enjoy different scenery time, be out of your office time, be out of your head time, enjoy what is around you time. I could go on all day as I am a little a little bombastic and loquacious and proud of it by the way! (I've been sneaking a look at Dom's Word of the Day app - pretty smart, eh? Yes indeed, I'm a lifetime learner - even though I know so very much already.)
So anyway… Deck Time can be on a real deck or just figuratively. I do really love real Deck Time. On some warm days Dom puts my macaw 'mansion' out on the deck of our house. I just spend a few hours listening to the sounds around me, seeing the trees I can't see from my window, feeling the breeze through my feathers and communing with the other lower forms of birdlife. Yes, even they respect my awesomeness and look to spend time with The Great One! I even had a hawk visit me once, although rest assured, I was safe inside my mansion!
Anyway, you guys are distracting me from my important mission! I know that Dom likes to physically go out on the deck after a hard day in the office and dealing with me (hee hee), enjoy a premium cigar and a premium adult beverage (hey, I'm over 21, how come I never get an adult beverage) and listen to a novel from audible.com.
Total immersion in a different environment. Outside, in a lounge chair, listening to the outdoor sounds, relaxing, having different inputs to your brain and body. Important stuff. You cannot be "on" 24/7/365 - you'll burn out. Take some Deck Time, whatever that means to you, preferably every day even if only for a few minutes walking to get your mail or whatever. Dom's daughter is a schoolteacher who has her students in each class, every day, do 1 minute of mindful meditation. She says it's amazing how it helps her and the kids.
Before I leave you, I have some really GREAT news to share… I finally convinced Dom (while I'm really in charge, I sometimes let Dom think he is) to give me my own email account. Yep, now you can directly connect to my wisdom! Just email This email address is being protected from spambots. You need JavaScript enabled to view it.. I promise that I will read every one, but cannot promise that I'll answer them all as I'm sure the volume will cut into my Deck Time
Hangin' out on my perch until next time.
Zack
---
Be personal
Whether you are a dentist, salesperson or office worker, there has never been an easier way to send a genuine thank you, reminder or follow-up card. Greeting cards can be powerful business tools to help make sure your business clients and customers know just how important they are!
---
QUOTED
If you don't have emotion and you don't have passion, then you shouldn't be in business, because money is a byproduct, not the purpose.
- Marcus Lemonis
---