Fixing your followup failure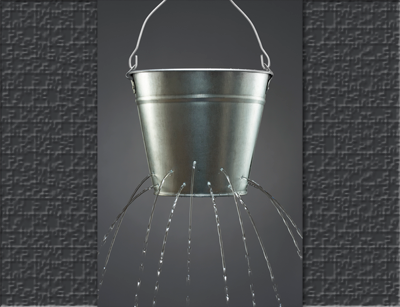 Recently a small business owner came to us with a lead conversion problem. She gets a solid stream of warm leads opting in for her lead magnet (free trial) but very few convert to her paid product. In fact, a minority of them actually engage with the trial. Sound familiar?
Read the rest of this article on our blog.
---
STOP PUSHING THE ROPE
Revolutionize how you manage your business, with Infusionsoft. Clone yourself with automation. Manage your prospects, customers, sales, marketing, referrals better with the power of Infusionsoft. Click below for a free demo.
---
QUOTED
Whatever the mind of man can conceive and believe, it can achieve.
- Napoleon Hill
---
Avoid 5 summer health issues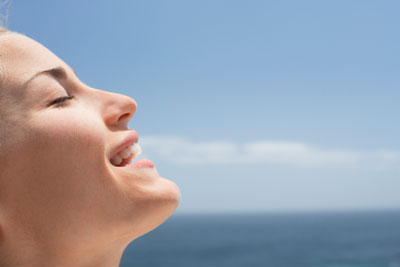 Summer is so close, I can almost smell it. Actually, with the trees and grass and flowers bursting into bloom over the past few months, it's been pretty clear summer was looming here in New England (US).
No complaints from me, for sure, but there are some health risks inherent in the summer season and I thought it might be helpful to highlight a few here along with some resources for staying on top of them.
Dehydration
According to WebMD, the most important way to prevent dehydration is to stay hydrated. Sounds simple, right? Just drink more water is a bit too simplistic an answer. Check out the rest of their recommendations here.
Heat stroke or heat exhaustion
Heatstroke is predictable and preventable. Staying hydrated, limiting strenuous exercise on hot days, avoiding sunburn, and wearing lightweight clothing are both easy and smart ways to routinely prevent heat stroke or heat exhaustion. If you take medications, ask your doctor or pharmacist if there are extra precautions you should take. Never, ever leave a person or pet in a parked car, even if you're parked in the shade or the windows are cracked - too many children have died this way. Get more details on preventing heat stroke and heat exhaustion.
Bug bites
From late April well into June here in New England, there's a hungry little flying insect called a 'black fly'. They aren't very big in size but they have a big and painful bite! If you're traveling here, check out this great article on how to outsmart these little devils and treat their itchy/painful bites.
We also deal with mosquitoes and ticks here in the summer, both of which are now well-known for the diseases they often carry. Years ago the worst a mosquito did was leave an itchy welt behind. Now they can give you life-threatening diseases like encephalitis or West Nile virus so they are nothing to fool around with. Learn more about mosquito-born illnesses and what to look for.
Deer ticks often carry Lyme disease which is becoming more and more prevalent throughout the greater region. There's a trick to removing a tick and even after you remove it, you should know what symptoms to watch for.
Vision damage
Wear sunglasses even if it's a cloudy day. By the way, this is a year-round precaution to help prevent macular degeneration and cataracts.
Sunburn
The ABC's of preventing sunburn are not news. By now, it would be rare to find a person who didn't know what to do to prevent sunburn or why they should prevent it (dehydration, cancer). What isn't as rare is finding someone who doesn't take the precautions and protect themselves from the short and long-term effects of overexposure to the sun.
Adopting these strategies into your daily life isn't that hard; it's mostly about awareness and priorities. Enjoy your summer and keep healthy!