Automate your holiday cards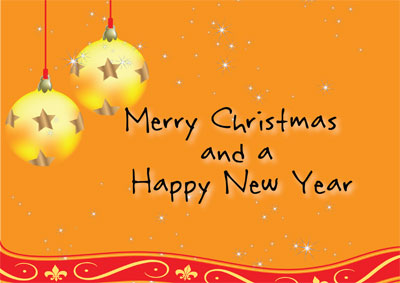 I think that you know by now we are big, big into automating everything but the kitchen sink (hey, maybe we can automate that too… hmmm). Anyway, one thing that you can easily automate is sending out holiday cards, for any holiday or occasion you want.
Read the rest of this article on our blog.
---
Ready to Run? Or not...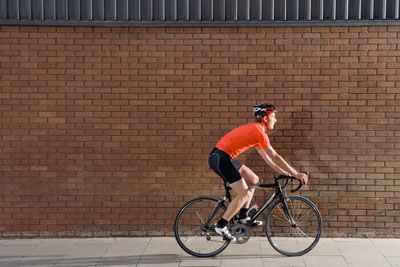 Soon it will be cooler weather and the kids will be back to school, if they aren't already. Are you getting motivated to get outside and exercise, or amp up your current exercise routine? We've got inspiration and tips to get you started and keep you safe.
Getting up there in years? Check out these balance exercises or get started with Go4Life's interactive program.
Seriously out of shape or have a chronic health condition? The NIH says exercise is safe for almost anyone. Try these great exercises from Go4Life.
If you're planning to exercise outdoors in the cold weather, this video gives you tips on how to dress and care for your body to stay healthy and safe.
Whatever exercise you choose to do this fall and winter, enjoy it! Be mindful - be in the moment. Don't plan your day or your grocery list. Listen to music, meditate, enjoy the world as it flashes by. You'll come home with your mind and spirit rejuvenated, along with your body.
---
SQUAWKS FROM ZACK
Hello again adoring fans… the long drought is once again over. I'd pressure Dom to let me write more often, but I am a busy bird and really don't want to take the time.
Anyway, today I want to share my brilliant expertise and teach you about the principle of "giving to get". Simply stated for the less intelligent of my fans (well you all are less intelligent than me, but by how much?), you want something from someone, you have to give them something first (or at least at the same time).
In the old days, you could simply ask for someone's name and email and you'd likely get it. Then you had to give them something like put them on your newsletter list, and you'd likely get it. But now, as people are inundated with requests for their information, you have to give a lot to get the most basic of information.
If I may digress, of course I may, this is my column after all… in case you haven't noticed I give an enormous amount to you (just look at this article for instance). In return you cannot help yourselves but to become adoring fans. What do I give? If you have to ask, you need to reevaluate your membership to my fandom… that's all I am going to say on that.
To continue, today you have to give real and valuable information just to persuade someone to give you their name and email address. Things like a content rich white paper, an info-graphic on how to solve some problem, an article on 7 things not to do in their business. Other examples include a free consult with you (I could never do that because the line would be deep and wide), a free month membership to your membership site, free course, send them an e-book you wrote, just to name a few.
Not only is that how it is today, it is the right thing to do. Dom gives away the 6 ways to boost membership revenue on his JoomFuse site… he might think about giving away more.
Oh and another way I give so much and get so little (except the adoration of my fans) is that I give you my private email address. That is a big step for me as I am a very busy macaw. But, I feel that it is necessary to give you a way to access my immense bird brain (a true marvel of the ages) to help lead you out of your darkness. BTW - my email is This email address is being protected from spambots. You need JavaScript enabled to view it.
Phew, that is certainly enough giving for one day… back to eating my Brazil nuts.
Hangin' out on my perch until next time,
Zack
Adoring fans can email me atThis email address is being protected from spambots. You need JavaScript enabled to view it.
---
be personal
Whether you are a dentist, salesperson or office worker, there has never been an easier way to send a genuine thank you, reminder or follow-up card. Greeting cards can be powerful business tools to help make sure your business clients and customers know just how important they are!
---
QUOTED
Forget past mistakes. Forget failures. Forget everything except what you're going to do now and do it.
— William Durant, co-founder, General Motors