Over & over—automatically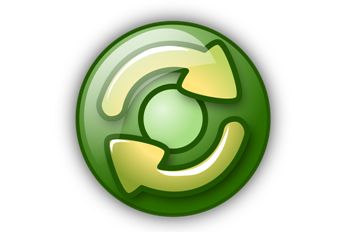 Ever wonder how to automate certain marketing to repeat over and over periodically to the same people? For example, consider a birthday card or email you want to send to clients every year, or the announcement of your semi-annual sale…


Read the rest of this article on our blog.


---
SQUAWKS FROM ZACK
Hello, hello, hello adoring fans….please, your adoration is embarrassing me (not really, don't stop, I can't get enough….Dom told me to be more humble, not going to happen!).
I'm back to impart some grand wisdom on my favorite day of the year. Valentine's Day Why is it my favorite day, you ask? I know, I know, you all want to know all there is to know about me. Well, let me tell you!
It is all about love and I am a lovable macaw.
It's all about red and I am red.
And to top it all off….it is my birthday. Really, it is! I was born on February 14th…I won't tell you the year as a girl never reveals her age.
Now that we have established my creds about Valentine's Day (like I need to establish my credibility on anything!), let me tell you why I'm calling on you to take Valentine's Day seriously in your business (you better already be taking care of it for your sweetheart, or suffer the consequences).
The reason is because it is an occasion to market to or about or whatever…..DUH!
You have got to make your marketing fun, and different from every other competitor that is working the same side of the street as you. If you don't, you'll be lost in a crowd of sameness.
The more dim-witted among you may be saying "Ah, how can I use a holiday for lovers in my marketing?" For those, here is a partial list:
Send a 'we love you' card to your clients (or at least your best clients).
Send them a bag of those yummy heart candies (or better yet, customized M&M's with your logo or whatever on them [mymms.com]) with the 'we love you' card.
Send your prospects an email of how Valentine's Day reminds you of how much you love helping your clients/customers achieve [whatever you do] and how you love to help them too!
Have a "Love Is In The Air" flash sale.
Offer $2.14 shipping, or a special $2.14 product.
Make Valentine's Day a deadline to take advantage of a special offer.
That's more than enough….do you want me to do all your work from you? I was going to stop at 5, so you got a bonus as it is!
For the less dim-witted among you, I hope that you are seeing the big picture here and it is not seeing red (hee hee). It is that you have to make your marketing stand out or you will be left in the trash pile of boring marketing. Make it at least a little outrageous! And remember there are multiple things to celebrate each day (check out brownielocks.com).
Sometimes the value I give you, my adoring fans, flabbergasts even The Great Zack!
Hangin' out on my perch until next time.
Zack
Adoring fans, email me at This email address is being protected from spambots. You need JavaScript enabled to view it.
---
QUOTED
Only those who will risk going too far can possibly find out how far one can go.

~ T.S. Eliot
---
Be personal
Send a free, full-color card to your Valentine! If you're not familiar with SendOutCards, here's your chance to try it for free. And a bonus for Infusionsoft users - SendOutCards integrates with Infusionsoft through FixYourFunnel! Happy Valentine's Day!!