Insights - 2016 July 12
STYMIED FOR CONTENT?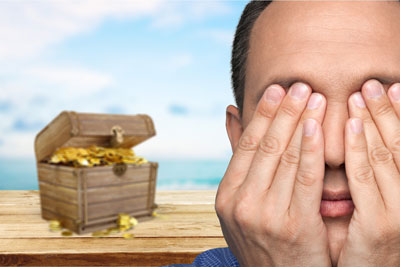 Marketing your business these days is all about the content you produce that's valuable to your prospects and customers. Some days the content creation flows like an over-the-banks river, other days barely a trickle.
I've got a free solution for you!
Read the rest of this article on our blog.
---
GARDENS AND GRATITUDE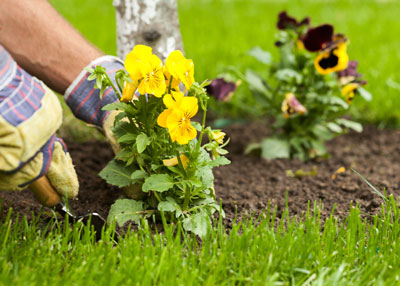 I meandered around my garden early this morning, noticing the perennials are in their 'green' period - not a lot of color showing. Plants that have already flowered, most that haven't flowered yet. I watered a few, pruned a few, and wandered around, thinking.
My garden has always centered me. I find myself relaxing in the sometimes mundane, sometimes energetic tasks required to keep a low maintenance (hint: there's no such thing) perennial garden healthy and attractive.
The garden is where I gravitate when I'm faced with worries or stressors. It's also where I go when I'm at peace and feeling grateful.
Feeling grateful for the moment, for the blessings, for the fun in the day has pulled me through some difficult times in my life.
Here's what I do that works for me. During those painful or difficult times in my life, I make it a conscious practice to write down at least one thing I'm grateful for on a small piece of paper. Then I roll up that paper and stuff it in my gratitude jar.
The jar is clear glass and sits on table in my kitchen where I see it every day. So even on the days I'm not using it, it's a reminder that I have much to be grateful for.
Gardens and gratitude provide balance in my life and, for that, I'm grateful. What works for you to keep you centered and give you balance?
---
SQUAWKS FROM ZACK
Simple, just eat Brazil nuts, peanuts, and more Brazil nuts!
Now that's my definition of a good diet!
OK, OK, OK….hold your horses, adoring fans, I was just daydreaming for a minute wishing that could be all I needed. But I, as a wise old bird (and wise-ass old bird), well not so old, I'm only 29 and an awesome specimen, if I do say so myself….and I'm modest too.
Anyway, while we'd all like to, we can't expect to have a healthy life if all we eat are our favorite foods, no matter what they are…even if they are carrots…yuck!
Dom & Kerry may not agree, but I've snuck in stuff behind their backs before, but I'm not into food pyramids, or low fat, or low carb or high protein or high/low anything diets. These things all change with time…almost as often as I molt my feathers….it creates such a fluffy mess…..but I digress.
One day, everyone must be a vegetarian, the next it is we all have to eat low fat, then we shouldn't eat red meat, then it moves to low carbs, but lots of meat of any type. This can make even a bird who knows how to roll over, dizzy!
I believe in the philosophy that Dom & Kerry's good friend John Fritz espouses, "Everything in moderation, even moderation". So, I do eat a moderate amount of Brazil nuts each day (well only 1 actually) and a moderate amount of peanuts each day. However, I also eat several types of fruit and vegetables each day and some days I even eat a specially prepared Parrot Biscuit…YUMM!
Now I don't eat meat, but if you do feel free. If you don't that is OK too. Just as long as you're getting enough vegetable protein (I get mine from nuts) and minerals like iron.
So, if you eat a moderate amount of all food types then you'll be OK, and every once in a while you have to throw moderation to the wind and eat a whole pizza or a whole container of Ben & Jerry's ice cream….hmmm, I like cheese, I bet I'd love some Chunky Monkey. Hey its got bananas and nuts in it! Dom, are you listening….give me Chinky Monkey or suffer the consequences….you know who is in charge here!
Oh wait, I digress again….that whole Chunky Monkey thing just got to me. Just eat a wide variety of fruits, vegetables, proteins and carbs, you should be all set. But some good quality supplements couldn't hurt either (like my Parrot Biscuits).
I'm off to scream for ice cream.
Hanging out on my perch until next time,
Zack
---
QUOTED
"When I let go of what I am, I become what I might be."

-Lao Tzu
---
MEMORIAL DAY TRIVIA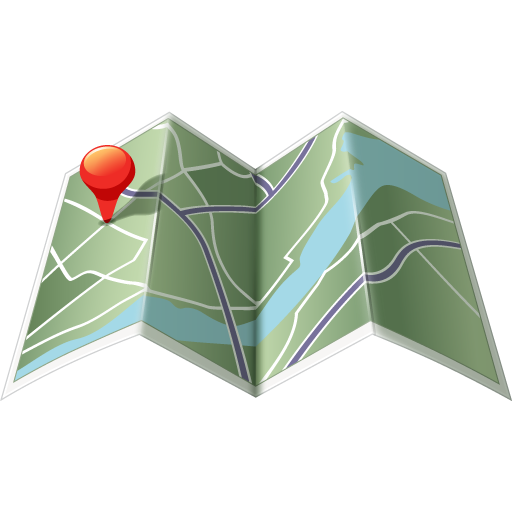 An Oasis of Day Trips
Wherever you live, you'll find fun, interesting, or educational destinations for a day trip. They are like an oasis of vacation tucked in the middle of your daily routine.
From the U.K. to Maine to Arizona, here are 5 diverse and intriguing ideas for your next day trip.
Newport, Rhode Island: The 62nd Newport Jazz Festival, one of the best festivals in the world, is held in a fascinating coastal city with plenty to see and do, plus fabulous restaurants and nightlife.
England: Luxury Train Trips - quintessentially British. Choose your departure station, journey type, and the month you'd like to travel. Whichever day trip you choose, you'll sit back and relax while you are treated to luxurious service.
Maine: Best Island Day Trips - We took the Mail Boat out of Portland Harbor in June for an afternoon of sea and sunshine, visiting a half dozen islands and catching sight of a bunch more. The captain shared a little trivia about each island and some of the areas of the harbor we visited. It was a great ride! Here's the link for the Mail Boat, and more Island Day Trips.
Arizona: Traveling to sunny Arizona with your family? Here are 5 fun-sounding day trips that are kid-friendly.
Florida: A longtime friend of ours raves about Audubon's Corkscrew Swamp Sanctuary in Naples. She says it's an amazing place for a day trip - go on an early-bird walk, boardwalk tour, swamp walk, or ancient forest walking tours. Taking the whole family? Book a private tour with a naturalist. (You can still go to Disney World or Universal - just go the next day!)
Wherever you live or travel, ask or search for the best day trips in your region. You'll make unique memories and have lots to share with family and friends. Enjoy your summer!