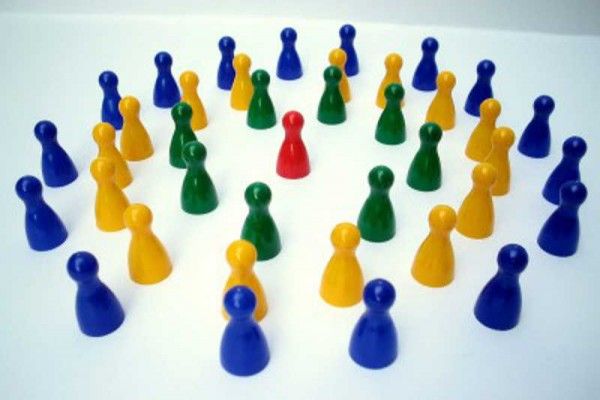 A peek behind the curtains
In the first article we discussed why everyone needs a membership site, then we went on in the second to discuss different types and ways to use membership sites. I hope you got good value from those and are ready for some 'show and tell'!
In this installment, we'll go behind the curtains of how some clients are using their membership sites everyday.
Free to paid memberships
This client offers his audience access to some of his training for free, snd all of his training with a paid membership. Website visitors have a choice as to which membership they take, but you get the most information with the paid membership. If you want to sample his material to see if it is really for you, you can by simply filling out a form on his site to get access.
The new member gets an introductory email with their login credentials, describing what they will see and the best way to utilize the material. If they are free members, they get periodic emails explaining the value of the material only available to paid members and providing them an easy path to upgrade. For the paid members they get periodic emails that help them better utilize the material.
Free to paid memberships can be a very good marketing tactic because it gives the more skeptical prospects a chance to see that the material is really for them. And with Joomla's hierarchical user groups, it is easy to implement.
Dole out material over time
Another popular way to use a membership site that some of our clients employ is to have a scheduled release of material starting with the purchase of membership.
In this scenario a member gets access to new material at set intervals. Again, this is easily implemented in Joomla with the proper definition of the user groups. The key here is to automate the release of material.
The most common way my clients do this is with a campaign in Infusionsoft telling Joomla when the member should have access to the next section.
Some variations on the "Dole out material over time" membership sites that I've seen are:
Get the tips once a week for 10 weeks for free, or get them all now for a fee.
Rather than just a time based release, add a quiz element to the release. You can make it a combination (they get the new material each week or right away if they complete the quiz) or you can release the next content only based on successful completion of the quiz.
Many intricate levels of membership
This is for you if you offer a lot of training, that may necessitate many levels of membership. We have a client who offers 8-10 trainings on different (but related) topics or paths, and for each he offers three levels of membership (bronze, silver, & gold). These are all set up in a mix and match way. You can be gold in program A, silver in program B, not in program C, and bronze in program D, for example. And at anytime, you can move up to a higher level in each program.
This makes for a website stuffed with content that you only want the members with the proper credentials to see. As with the other two examples setting up the proper user group hierarchy is essential to making sure that a member only has access to what they are entitled and that they are getting all the material that they are entitled to.
One level with payment plans
This is more of a marketing strategy than a way to set up a membership site, but it is a good one. In this example, all members have access to the same material, it is just how they pay for it.
You offer, for example, both a monthly and a yearly membership plan. As we said in the free to paid example, people who are not sure that what you offer is for them, can dip their toe in and sign up for the monthly plan, but as soon as they are sure that you have what they have been looking for, it is more cost effective for them to sign up for the year. The most often used pricing scheme is to multiply the monthly fee by ten ($50/month or $500/year), so that the members essentially get 2 months free when they sign up for the year. It is up to you, but in my mind, you want to encourage people to move to the yearly program. That way you get money up front and you know that you have that member for a full year rather than possibly only for a few months. And there are less collection hassles.
One key is to have an automated way of closing access to the paid side of the site if they either stop paying or cancel their membership, and of course automating it is even better.
We have only scratched the surface of what our clients are doing with membership sites and what is possible. If you have any questions or comments about this article, any of my past articles, membership sites in general or the products we use to implement our Joomla membership sites, please add a comment below.
Next month, we plan to delve into some of the 11 critical mistakes to avoid in a membership site. See you then!
Originally published in Joomla Community Magazine.