Ready for BFCM? Even if you don't have a store…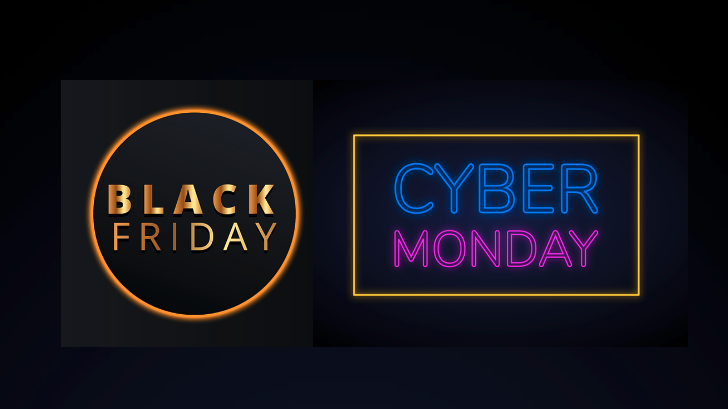 Black Friday and Cyber Monday (BFCM) is the biggest shopping weekend of the year. It is the perfect opportunity for businesses to increase sales and attract new customers since customers' intent to buy is high and money is moving!
As business owners, you need to join in the sale season or else you'll lose your customers to your competitors. But how? It is not ideal to let your BFCM marketing efforts depend on luck, so it would be best to be ready.
Taking Advantage of BFCM To Market Your Business
There is no one-size-fits-all BFCM strategy; rather, businesses should draw on their own advantages to differentiate themselves in a crowded market.
Leverage valuable insights about your audience. The latest campaign results offer a clear picture of your biggest supporters' interests. As a marketer, focusing on the customer journey, prioritizing, and identifying the content that has resonated with the audience in the recent promotional campaign is crucial.
Get your audience in place before the rush begins. Focusing on informing customers in your funnel about a sale is an alternative to cold-prospecting on paid social media during the holidays. Expand your sponsored retargeting audiences by launching substantial paid advertisements. Increase your email and SMS subscriber lists before the holiday rush. And don't forget to grow your engaged contact list.
Send marketing emails every day or more frequently than that. Frequency is important, particularly when you're not providing extremely large discounts. You can opt to send out two emails a day, one in the morning to the entire list and another in the evening to those who interacted with the first email but didn't complete the purchase.
Make your emails stand out. Your customers are probably receiving tons of BFCM emails. Thus, it is a must to ensure your email shines among the others. This means using distinct email templates and never reusing the ones you used in the previous holiday shopping season.
Prepare for the holiday rush where it happens. The BFCM has moved online. In-store holiday decor and doorbuster prices may not be enough to delight customers. Nowadays, discount codes for doorbuster sales are mostly distributed by email.
Winning online Black Friday and Cyber Monday sales can still be achievable. You can start planning early, improve on what's already successful for your business, and make bold and innovative moves like giving away a freebie or creating a custom email design.
A successful Black Friday and Cyber Monday sale enhances your e-commerce brand and strengthens your marketing operation for long-term gains, rather than just providing a short-term, end-of-year boost. So take this chance to put your business in the spotlight!